Silicosis Associated Osteoporosis: Investigators
We are the enthusiastic and dedicated team studying Silicate Associated Osteoporosis (SAO). Our aim is to advance our understanding of this perplexing and devastating equine bone disease.

Dr. Susan Stover
Dr. Susan Stover is a professor at the UC Davis School of veterinary medicine teaching the musculoskeletal physiology and anatomy. Dr. Stover specialized in equine surgery and lameness until devoting full time to research on musculoskeletal biomechanics and on the causes, development, and prevention of musculoskeletal injuries in equine athletes and the investigation of the systemic bone fragility syndrome that causes pathologic fractures and skeletal deformities in horses. This disease is currently referred to as Silicate Associated Osteoporosis (SAO), or equine Bone Fragility Syndrome (BFS). Dr. Arens completed her PhD program investigating SAO under the guidance of Dr. Stover in 2011. Dr. Stover currently mentors Dr. Zavodovskaya in the ongoing exploration of SAO.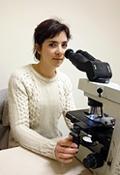 Dr. Zavodovskaya
Dr. Zavodovskaya is a board certified veterinary pathologist. Her dissertation focus is SAO. Dr. Zavodovskaya is interested in bone pathology and SAO sparked her interest being an enigmatic bone disease with yet unknown pathogenesis. She is investigating this disease under mentorship of Dr. Susan Stover, with her co-mentors Dr. Brian Murphy, Dr. Nicole Baumgarth and Dr. Carry Finno. Her multidisciplinary consulting team consists of Dr. Claire Yellowley, Dr. Dennis Wilson, and Dr. Iannis Adamopoulos. She regularly consults with Dr. Coral Armstrong and Dr. Matt Durham, who initiated investigation into SAO, published the paper that associated the bone and lung lesion in the affected horses, and continuously investigate the cases in their equine veterinary practices. Dr. Zavodovskaya uses microcomputed tomography (µCT), radiography, histomorphometry, histology, and molecular techniques to investigate SAO.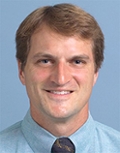 Dr. Katzman
Dr. Katzman is a board certified equine surgeon interested in the clinical aspects of SAO. His interest in SAO began during his surgery residency at UC Davis in 2008-2011, at which time he was investigating treatment options for horses affected with SAO. Dr. Katzman, along with Dr. Arens and veterinarians from the UC Davis VMTH, conducted a clinical trial using zoledronate to treat SAO affected horses. The results of this study were published in 2012. Dr. Katzman is a faculty member with the equine surgery service at UC Davis, and has been essential in providing clinical support for ongoing SAO research. Dr. Katzman has overseen all procedures and treatments undertaken with the study horses, and has developed and applied the surgical and anesthesia protocols for the collection of genetic samples critical for the SAO project.

Ashley Nola
Ashley Nola is a knowledgeable and dedicated horsewoman. Her love for horses, interest in orthopedic surgery and musculoskeletal physiology has brought her to our lab and she has been an enthusiastic and critical assistant in many aspects of the SAO project. Majoring in a tough Exercise Biology undergraduate degree, she dedicates a lot of her time in our lab helping with donated horses, assisting with post mortem examinations, and processing samples. Ashley has also eagerly picked up an ongoing study characterizing changes in the necks of the SAO-affected horses in hopes to understand the cause of pain and decreased range of motion.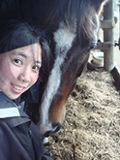 Tiffany Lee
Tiffany Lee graduated from UC Berkeley majoring in Integrative Biology. Veterinary school is her next goal. With an interest in genetics, veterinary medicine, and a love for animals, she has been an indispensable and enthusiastic member of the SAO team. Tiffany provides help with donated horses, including post-mortem examination, sample processing, and organization of the research materials. She is also involved in the ongoing histomorphometry study that includes preparation of complex bone specimens and computer analysis of digital histological images.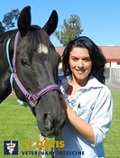 Soli Redfield
Soli Redfield is an exceptionally knowledgeable veterinary technician regularly working in the large animal hospital at the UC Davis Veterinary School. Soli also specializes in grief counseling. She skillfully and gently helps us with donated horses and clinical procedures necessary for our study.