Canine Research Program
The small animal component of the J.D. Wheat Veterinary Laboratory draws from many established leaders in the field of canine orthopedics, whose work has raised the standard of care in the management of musculoskeletal injury and diseasese. This body of work has addressed surgical management of hip dysplasia with total joint prosthetics, repair of ruptured CCLs (cranial cruciate ligament), and extensive investigations into categorizing, understanding and clinically managing chronic and acute lameness.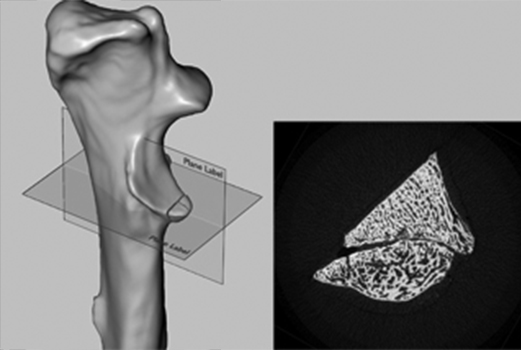 Canine Elbow Dysplasia Research
Canine elbow dysplasia: Elbow dysplasia is the most common forelimb orthopedic disorder in large breed dogs. A complex group of diseases comprises this disorder, including:
Fragmentation of the medial coronoid process (FCP)
Ununited anconeal process (UAP)
Osteochondrosis dessicans (OCD)
Elbow arthritis of unknown origin
All of this conditions in this group lead to chronic and often crippling pain, particularly among active large breed dogs. Despite the severity and high prevalance of elbow dysplasia, little research is currently underway to determine its causes or effective treatments. This may be due in part to the condition's complexity and the advanced research techniques necessary for these studies. The VORL is uniquely poised to address this problem with expert faculty and superior facilities.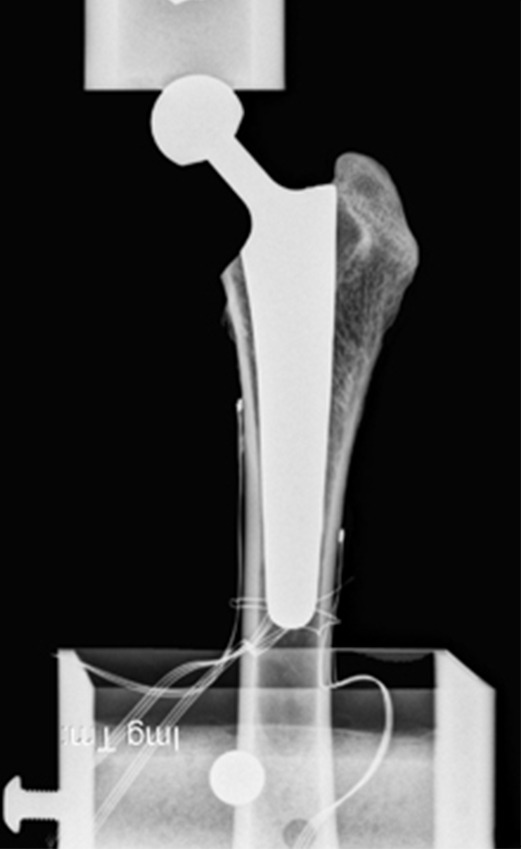 Canine Hip Replacement Research
Total hip replacement (THR) is a well-accepted surgical option for dogs with disabling coxofemoral diseases. The mechanical stability of the bone-implant interface and the forces on the bone that the implant create are important factors to the success of the implant. The VORL mechanically tests existing and new implant designs including fit of the acetabular cup into the pelvis and performance of the stem in the femur. Strength compared to native bone and stress on the surrounding bone due to the implant are determined in-vitro.